WeStocklots shipping process explained
If we would make an overview of subjects from questions we get weekly, the subject 'shipping' will be high on that list. We want to be transparent about our shipping process, that's why we will explain something about this matter in this blog post.
Are your prices including shipment?
A question everybody in the trade market get asked or asks themselves, so do we. There are a few reasons why we can't (and won't) make sales prices including transport. The first reason is the fact that we have customers all over Europe; from Amsterdam to Athens and from Bucharest to Barcelona. Each country, city and sometimes even postal code has its shipment prices. One pallet from our warehouse in Valkenswaard to Amsterdam costs € 41,-, while one pallet to Athens costs € 210,-. The more pallets, the bigger the difference.
The second reason is the fact that our products have many different dimensions. We have audio products that have 60 pieces in one box but we also have products that only have one piece per box. The shipping costs when you order 60 pieces will be way different for both products.
One last reason is the option we offer our customers, namely the free pick up option. We pick the order and make it ready for pick up, the customer can pick up the order for free. We see that some of our customers make use of this option! A sales price including shipment isn't useful for these customers.
How we can precisely calculate shipping costs per postal code
You've might already notice it when you place a product in your basket on our website: you'll immediately see the shipping costs of your (potential) order. The shipping costs are automatically calculated by a tool that looks at the volume of your order and the postal code of the delivery address, simple as that!
We fill in the dimensions and weight of every product that's on our website and we also indicate how many pieces of the product go in a box or on a pallet. The calculation tool will take this all into consideration to calculate the exact shipping costs. Our system will then check for the lowest shipping price by comparing different carriers. The shipping cost you'll see in your basket is the cost price we need to pay to our carrier and also the cheapest option we could find for you.
A tailor-made solution
At WeStocklots we work very closely with six different carriers, each with its expertise: VOS, for example, has its specialize in The Netherlands and Germany while Van Rijsel is strong in shipments to Italy. We have a direct contact person for almost every carrier so we can react and act quickly in different situations. Our logistic manager Johan Wouters has a broad network so we can offer a suitable solution for almost every country: ''For almost every country I know a carrier which is reliable and has good prices''. Are you in doubt if we can ship to your country? Johan knows!
We also get to deal with specific customer needs when we ship an order, think of delivery with a small van or with a tailgate. Johan about specific customers wishes: ''First I will check Google Maps to see what the exact situation is; what does the delivery address looks like and what is important in that situation? Specific customer needs always come with extra costs so then I will contact carriers to ask what the exact costs will be. Depending on which country and also the volume of the order I will approach a carrier that can offer a suitable solution for us and our customer''. Let us know if you have specific needs for your delivery so we can try to find a suitable solution for you. Be aware that almost every time a specific need comes with extra costs!
We often get the question of whether we could ship to a certain country. In principle, you can order products in our webshop from every country possible. When we determine the shipping method we divide this into two groups: the first group are countries that are part of the European Union (list with EU countries below). The second group consist of countries that aren't part of the EU, therefore we need to export the goods causing us extra paperwork and paying extra costs. Are you from a country that isn't part of the EU? For customers from these countries, we offer the incoterm Ex Works. The incoterm Ex Works means that you have to arrange the shipment yourself, this is free of charge of course.
Are you based in the United Kingdom? We can ship to you in a fast and very competitive way!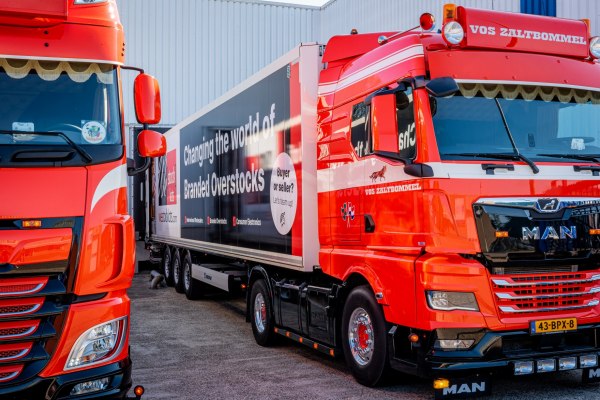 Shipping to the UK
Since Brexit things have changed a lot when shipping to the UK. Nowadays, there is more handling than only shipping the goods. Luckily we are still able to send our products to the UK in a comparably cheap way! We will explain briefly how shipments to the UK work.
At this moment we have two incoterms for customers based in the UK: DAP (for shipping) and EXW (for pick-up). We provide our customers with all the necessary information like dimensions, weight, HS codes, country of origin etc. We deliver these documents to the carrier so they can clear the goods. The only thing the customers has to do is to pay the tax and the import duties. Customs will then release the goods so our carrier can deliver them to the delivery address. This way we can still deliver to our customers in the UK in a reliable, fast and cheap way!
Do you also ship to my country?
The following countries are part of the EU and therefore we can always ship to these countries. We also added the price of one pallet (from our warehouse in The Netherlands) to each capital of the particular country to give you an idea*:
Austria (Vienna): € 133,24
Belgium (Brussels): € 57,36
Bulgaria (Sofia): € 188,52
Croatia: On request
Cyprus: On request
Czech Republic (Prague): € 120,18
Denmark (Copenhagen): € 144,57
Estonia (Tallinn): € 221,52
Finland: On request
France (Paris): € 130,54
Germany (Berlin): € 125,48
Greece (Athens): € 233,13
Hungary (Budapest): € 190,08
Ireland: On request
Italy (Rome): € 176,37
Latvia (Riga): € 201,20
Lithuania (Vilnius): € 136,86
Luxembourg (Luxembourg City): € 130,74
Malta: On Request
Netherlands (Amsterdam): € 42,30
Poland (Warsaw): € 126,43
Portugal (Lisbon): € 172,98
Romania (Bucharest): € 186,94
Slovenia (Ljubljana): € 139,49
Slovakia (Bratislava): € 200,47
Spain (Madrid): € 149,26
Sweden (Stockholm): € 192,02

*Prices could be different per postal code.
Do you have questions or inquiries regarding shipment? Click here for our contact page!