Your first buying opportunity in 2024!
We warmly welcome you to the new trade fair in town: the SVG Fair. At the SVG Fair, we offer an exclusive chance to buy top-notch products for extra discounted prices. We will go all out again with new products, special trade fair deals and discounts on our already low stocklot prices. Expect products and brands which will increase your turnover and your margin for the upcoming Spring season!

The trade fair takes place on the 10th and 11th of January 2024 in the former Philips building in Winterswijk. There will be free parking spots, free entry tickets and free catering so the only money you need to bring with you is to buy our great deals... ;)
We'd be delighted to have you with us, and we look forward to giving you an experience full of quality and great savings. At SVG Fair, we're committed to making sure you find excellent deals and a good chat about (y)our business.
If you have any questions, please contact us.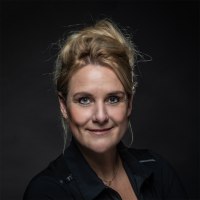 Marianne
Customer service